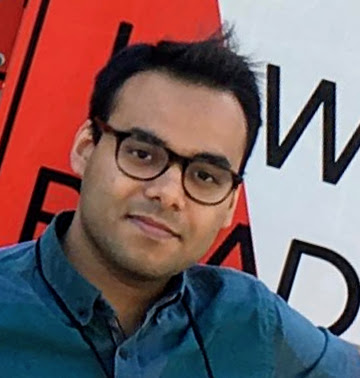 About Me
I am a 6th-year PhD student working at the intersection of Computer Vision and Natural Lanuage Processing in the Department of Computer Science at the University of Illinois Urbana-Champaign. I am advised by Prof. Derek Hoiem and also closely collaborate with Prof. Alex Schwing. I did my undergrad in Electrical Engineering from IIT Kanpur where I began my computer vision and machine learning journey with Prof. Aditya K. Jagannatham.
For Recruiters
I am currently looking for research scientist or equivalent positions in industry. If you are hiring, please feel free to reach out via email. Positions with one or more of the following are quite lucrative to me:
Wide range of interesting research problems to choose from
Flexibility to partly or fully pursue open-ended or publishable research
Opportunities to collaborate with academia
Product teams working in areas related to my research interests
Curriculum Vitae: CV.pdf | Last updated on Dec 23, 2019
Graduation date: May 2020
Tentative interview period: January - February 2020
What's new?
Research Interests
Computer Vision
Natural Language Processing
Representation Learning
Task-Supervised / Self-Supervised
Transfer Learning
Multi-task Learning / Domain Adaptation
Multimodal Learning
Image-Text Retrieval / Visual Grounding
Object / Attribute Detection
Word / Phrase Embeddings
Visual Relationship Detection
Language Models
Complete List of Publications:
Education
| Ph.D. (CS) | B. Tech. (EE) |
| --- | --- |
| UIUC | IIT Kanpur |
| | |
| 2014-Present | 2010-2014 |
Research Internships
| Nvidia | AI2 |
| --- | --- |
| Santa Clara | 2019 | Seattle | 2017 |
| | |
| A9.com | Cornell |
| --- | --- |
| Palo Alto | 2015 | Ithaca | 2013 |
| | |
Teaching
Professional services
Served as a reviewer for TPAMI, CVPR, ICCV, ECCV, and NeurIPS since 2016